EMV Integrated POS Systems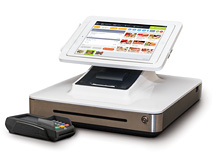 Aptito
APTITO is our iPad Based Hospitality and Retai Management System, offering an easy to use iPad user interface, complete mobile order taking and payment capability, digital menus,and a web based back office starting at only 79/month per terminal.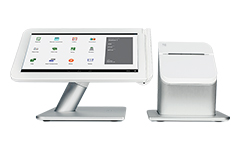 Clover Suite
Clover is the #1 selling POS and Payment Solution in the World offering a single web based back office, over 200 value added applications and 3 models of POS Solutions for processing basic payments up to full POS functiionality, starting at 19.95 month.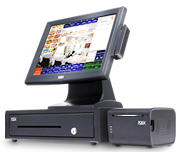 Aldelo Pro
ALDELO is the #1 selling POS System for independent restaurants, a stable Windows based system with over 100,000 installations, supporting English, Spanish and Chinese languages,as well as full Touch POS order entry and an integrated back office with full Inventory and Labor Cost reporting
Aptito Suite-www.aptito.com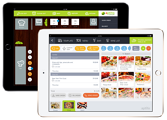 Aptito POS
Aptito POS is an iPAD Based Hospitality and Retail Management System offering easy to use intuitive POS Screens, Web Based Back Office with Modules for Inventory, Labor Scheduling and Timekeeping and more starting at 79 month per terminal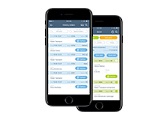 Aptito Mobile
Aptito MPOS is a free companion app to Aptito POS that extends full POS functions to any IOS device including iPhones, Ipods or Ipad Mini for Tableside Order Entry and Payments, no charge for software, bring your own device or we can supply it for you.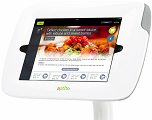 Aptito Kiosk
Aptito Kiosk is  full Digital Menu app in an iPad, allowing your customers to see a visual shopping cart of your menu to for self ordering and payment, fully integrated with Aptito POS, software prices start at only 14.95 per month.
Clover Suite-www.clover.com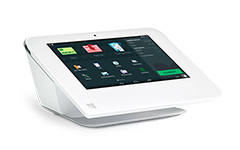 Mini
Clover Mini is the entry level terminal in the Clover Suite for only 19.95 month ir offers complete support for all  payment types including EMV and Contactless, On Screen Signature Capture, supports Wired and Wireless Networks and over 200 Apps in the Clover App Marketplace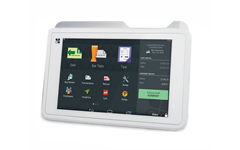 Mobile
Clover Mobile is Mini without boundaries, offering mobile payments with both WIFI and 4G Connections wiith long life battery operation, integrated scanner, optional bluetooth printer, docking station and more starting at only 19.95 month.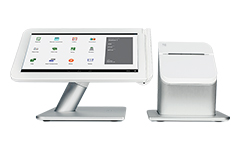 Station
The #1 Selling POS Terminal in the world with over 200,000 installation, Clover Station offers a complete business solution for the price of a Cash Register, starting at only 99.95 month including hardware, software and support, Clover Station tracks your sales, manages your employees, controls your Inventory and your Customers.
Aldelo Pro-www.aldelo.com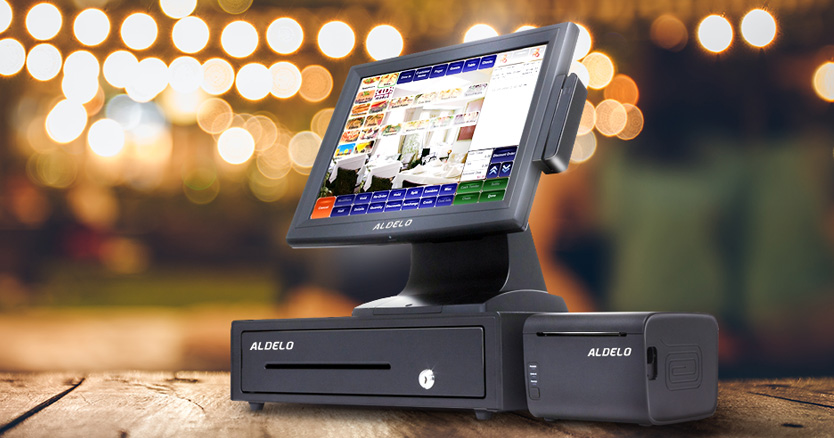 Aldelo Pro Restaurant POS
Simple and easy control
Aldelo POS Pro gives restaurateurs complete management control at their fingertip. Management features such as inventory and recipe tracking; labor and scheduling control; extensive reports; and much more are all standard features and easily accessible with just a click away.Restaurateurs also gain insight into store operations effortlessly with dozens of extensive reports, priced from only $99 a month,  including hardware.